Get Go-Go-ing!
With Angie Pontani
Preregistration required
Repeats Sunday, June 25, 3.30-5 pm $25
Next date will be announced soon!

Location: 440 Lafayette, Greenwich Village, NYC.
Studio 4C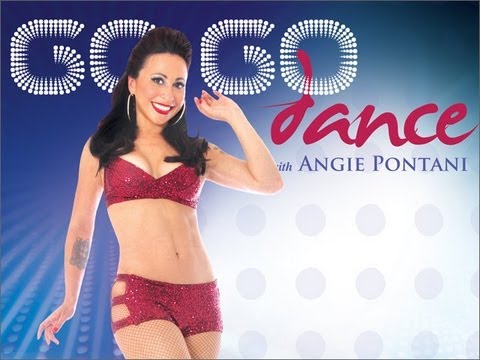 Register below. You must register by prepaying online; you cannot drop into the class.
Think you might miss a class? Please read our payment policies before registering to find out more about our policies on refunds, cancellations and transferring a class from one date to another.
For June 25:
Location: 440 Lafayette, Greenwich Village, NYC.
Fourth Floor, Studio 4D
Go directly to the studio, no need to drop by the office first.
Originating in New York City in the 1960s, sexy, high-energy, free-spirited go-go dance continues to grow in worldwide appeal as a dance performance and party dance style, inspiring nightclub entertainment, as well as a new form of dance fitness. Combining steps from Latin, disco, hip-hop, bellydance and other popular dance styles, go-go dance is both a social style perfect for club dancing and a performance dance whose professional-level skill set requires serious training.
Acclaimed star of burlesque and go-go dance, New York City-based Angie Pontani offers instruction and practice for beginners, teaching a wide range of go-go dance steps that blend into a modern, playful and classy go-go style. Angie seamlessly combines the retro flair of classic go-go moves with the sultry and slinky allure of modern club dance. All the sexy hipwork, languid undulations and hair flipping that make go-go dance such irresistible eye-candy are right here, in Angie s Go-Go Dance instructional program.
Go-go dancing is joyful and stimulating, a great mood booster. Even when you are just practicing at home it fills you with the excitement of a party vibe. It is also a great way to stay in shape. Go-go promotes muscle conditioning, body awareness and a commitment to fitness. It all comes naturally when go-go dance is part of your lifestyle.
Wear clothes that are fun to dance in, as you would wear for any dance class or fitness class; see the videos below for ideas about what kinds of shoes you can wear, though any kinds of shoes are fine.
You will come directly to the 3rd floor and go to studio 3G and check in with the instructor; there is no separate receptionist.


Angie Pontani, one of the hottest and most widely-known burlesque performers in the world, Miss Cyclone, Miss Exotic World 2008, co-founder and co-producer of The New York Burlesque Festival, and co-creator of the hit touring show BurlesqueAPades.
So Much Fun! Pontani Moves:


Trained as a professional dancer, Angie broke into the NYC Burlesque scene before she was of legal age to enter a nightclub by dancing as part of the Dutch Weismann Follies at the tender age of 17 ½. She began her hoofing career as a chorus girl and quickly rose the ranks, becoming a featured strip teaser and even singer in the show! From there it was on to forming stage shows in Coney Island with popular local music acts Dem Brooklyn Bums, becoming a boogying boardwalk staple with her sister Tara! Later, she performed with the popular swing band from New Orleans, The Flying Neutrinos, where she incorporated both her sisters in syncopation Tara & Helen, from that union the World Famous Pontani Sisters were officially born and have risen to become one of the most internationally recognized names in Burlesque. Miss Exotic World 2009, Angie currently performs as a solo dancer all over the world! She is also Miss Cyclone, and an activist on behalf of preserving the historical amusement district in lovely Coney Island.