Pinup Expertise
With International Traveling Showgirl
Bettina May
About This Class • About Your Teacher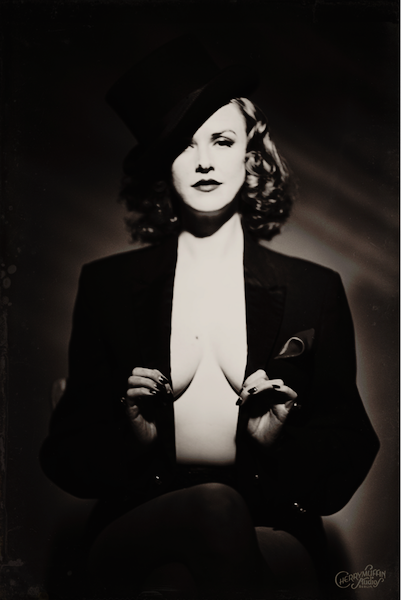 October 19, 2019
3-425 and 435-6 pm $30 each, $50 for both
440 Lafayette Street, third floor, studio 3c, NYC, 10003

*Please come straight to the studio; there is no receptionist.
*
Directions
$30
Preregistration is required for all NYSB classes. By paying to register you agree to comply with our payment, refund, and class transfer policies.
Register below for October 19, 2019
PAST CLASS
Bettina May is back with two sizzling workshops!



Strike A Pose!
3-425 pm
Tired of not getting good live photos of your acts at shows? Want to look confident onstage and embrace the power of stillness? Learn the magic of classic pin-up posing with international pin-up expert Bettina May, and you'll be the star of promo photos, stage, and life! All genders and bodies will benefit. Students will learn the art of pinup modeling and how to apply those skills in promo photos and onstage. During the class, students will have an opportunity to speak with Bettina May about her experience as both a published pin-up model and photographer in a Q & A setting, and then get hands-on experience trying out her poses, playing with different characters, and get individual assistance and correction with posing.

Bombshell Hair
435-6 pm
For pinup modelling or a glam night out! Discover how to curl any type of hair, create long-lasting Victory rolls, glamorous waves, sturdy up-dos, and how to create hairstyles to withstand hot studio and stage lights or vigorous dancing! Also learn how to incorporate accessories for quick vintage looks and how to troubleshoot mishaps. Bring your accessories, hair flowers, vintage hats, and all of your hair questions. This is primarily a demo class with question and answer.
About Bettina May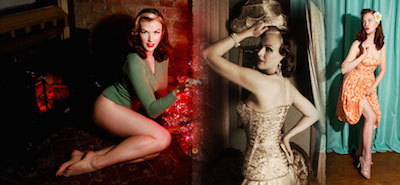 Bettina May (officially a genius!) is a New York-based pin-up model and burlesque performer. In the autumn of 2012 she was awarded the first ever green card from the USA based on her outstanding ability in her field. She started her career in 2003, and since then has performed internationally on stages in Paris, London, Berlin Rome and more, as well as touring nationally for the past 6 years. She has been featured on The Real Housewives of NYC, NBC News, CBS's The Couch and she has also performed for Brooke Shields, Kanye West, Jude Law, and more. She is also an in-demand performer for corporate clients like Patron, Dos Equis, Harley Davidson and MTV.

Presented by The New York School of Burlesque

Please come directly to the studio listed above for the class.


The calendar below is in the process of being updated.