Classes for the
New York Burlesque Festival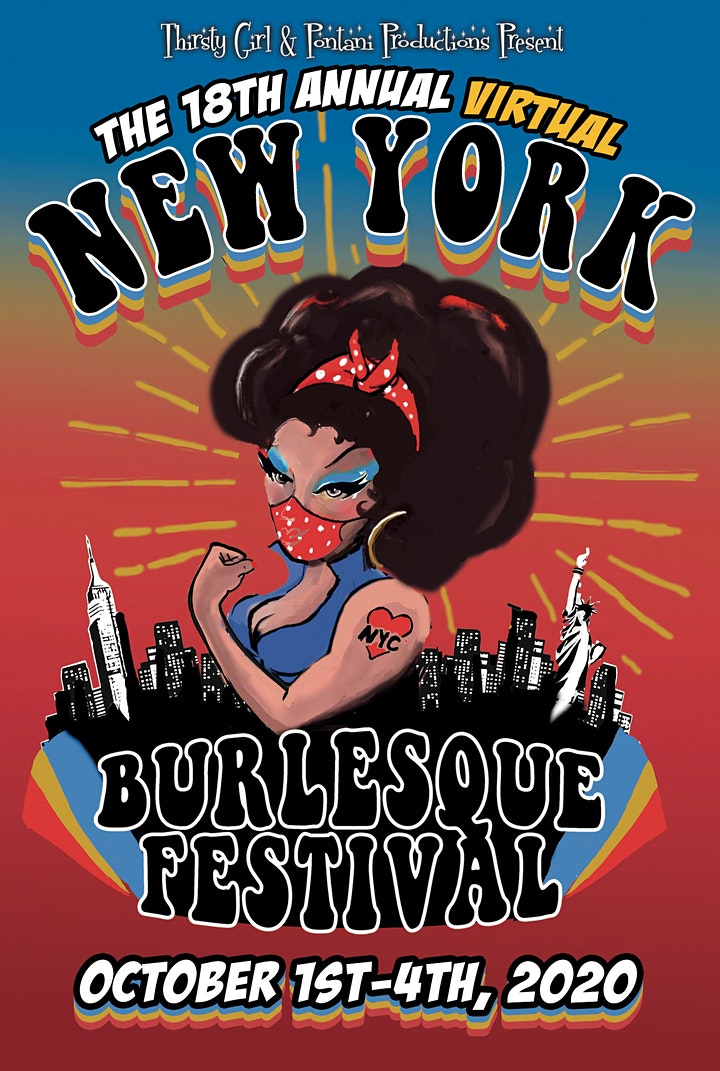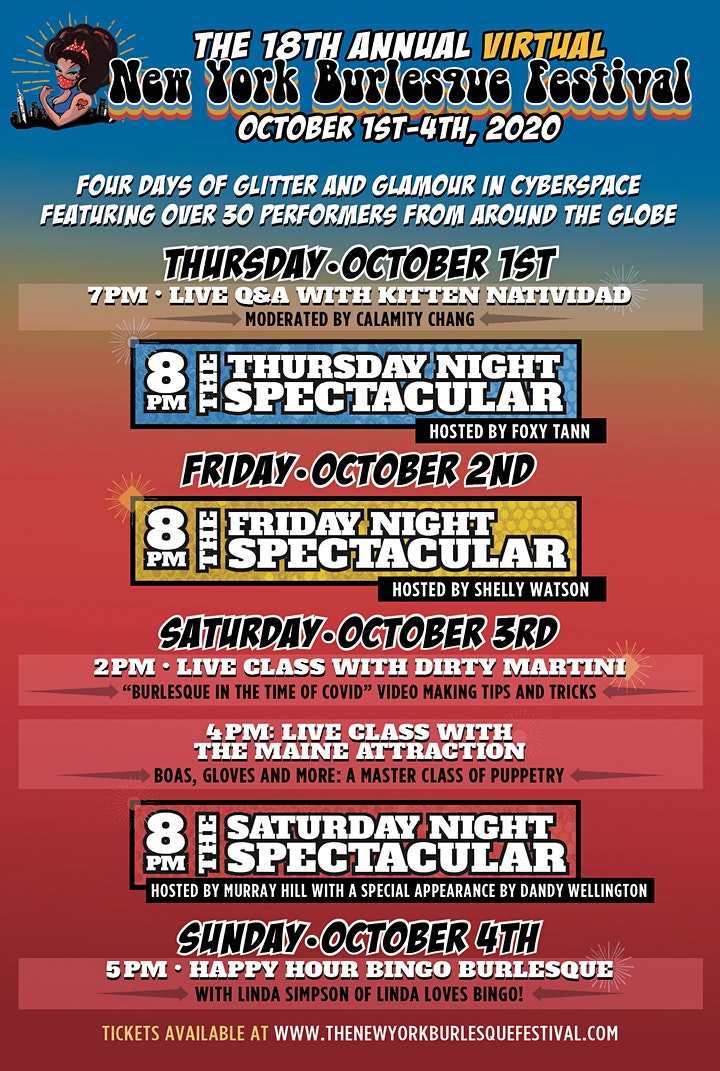 Click here for NYBF 2020 shows and workshops!
Past events from 2019 are listed below.
Saturday, September 28, 2-330 pm: Lovey Goldmine
Lovey's class is sold out but these classes are still available:

Sunday, September 29 11 am - 130 pm: IZohnny
Monday, September 30, 6-7 pm: Jake Dupree
On Sunday September 29, rise and shine with Izohnny!
Location: 440 Lafayette St, Manhattan, Fourth Floor, Studio 4E
IZOHNNY exhibits an impressive and unique array of disciplines: Isaiah Esquire is a seasoned dancer/choreographer/creative director and internationally acclaimed entertainer. Known for his mastery of face, character, and intricate lip-sync, Isaiah is a bright star on the horizon. Johnny Nuriel illuminates the stage with a light all his own. His expansive arsenal of talents encompasses the circus arts (aerial/object manipulation/fire performance), burlesque, belly dance, and live-vocals. He is known for his ability to fuse these disciplines seamlessly. With their powers combined, Isaiah Esquire & Johnny Nuriel are IZOHNNY.

11 am - 12.05 ISAIAH ESQUIRE - "Pop-It-In-Pumps" $25 or both classes for $40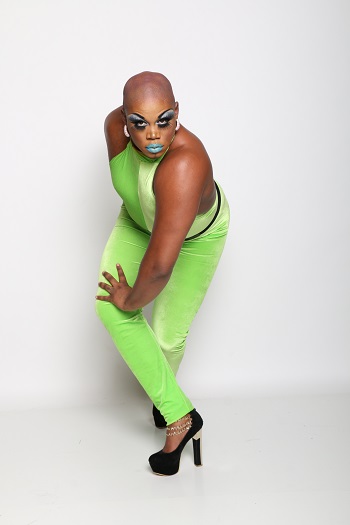 This ALL-LEVELS class offers participants an opportunity to access their inner DIVA! Internationally acclaimed dancer/choreographer Isaiah Esquire has professional knowledge of the skills required to rock those pumps. After working on fundamentals, the class will learn a fun and sexy piece of choreography to help you work your heels with confidence and grace on the dance floor.

12.15-1.20 JOHNNY NURIEL - "Holding Space" $25 or both classes for $40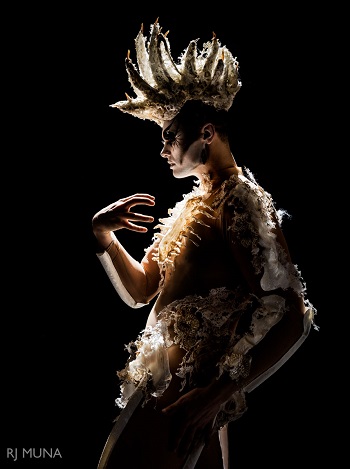 Holding space is an essential element in the performing arts and Burlesque. How does one person successfully command an entire audience? fill an entire stage? Some of the simplest and smallest movements can often be the most effective. This ALL LEVELS class will explore posture, intention, musicality, and eye contact. Participants will focus on specific techniques geared towards enrapturing and holding the attention of your audience through the use of Holding Space. Register below! Prepayment Required.
LAST MINUTE SPECIAL ANNOUNCEMENT!
Monday, September 30, 2019
-6-7 pm: Burlesque Jazz with JAKE DUPREE!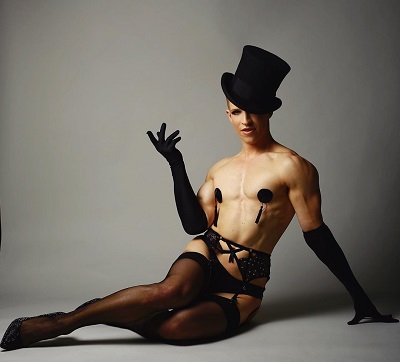 It's time to move like a sexy, naughty cat. Learn to how to slink, kick, crawl, turn, and be full-on fabulous! This jazz-based, burlesque class will have you feeling like burYESque! All you need for class is heels, workout clothes that show off your body, and a whole lot of confidence. (Heels preferred, and Knee pads are optional!)

Jake DuPree is Cosmopolitan magazine's first ever unicorn correspondent, known as Glitter Fantasy! He is spreading sparkle and light and love and acceptance one unicorn makeover at a time.
Personally selected and trained by Dita Von Teese to perform in her giant martini glass, he's used to being in the spotlight! He is also a host and personality for PopSugar Fitness, The Doctors, and Clevver. His funny, sketch-inspired workouts for PopSugar Fitness have garnered over 30 million views. He was also most recently seen dancing alongside the finalists of RuPaul's Drag Race All Stars 3 on VH1. In 2017, his Jake That Body class was voted one of the best barre workouts by Time Out magazine. He has been featured in The Wall Street Journal for his SnapChat workouts with PopSugar Fitness. In 2012, he was voted one of the top five barre instructors in LA by RateYourBurn.com! He loves to truly challenge his students and push their bodies to all new physical limits, while still keeping a sense of humor and making them laugh! It's all about empowerment and allowing the client to feel confident and the absolute best that they can feel! Now weeeeerk!
Details and Registration
The New York School of Burlesque is the official provider of classes for the New York Burlesque Festival.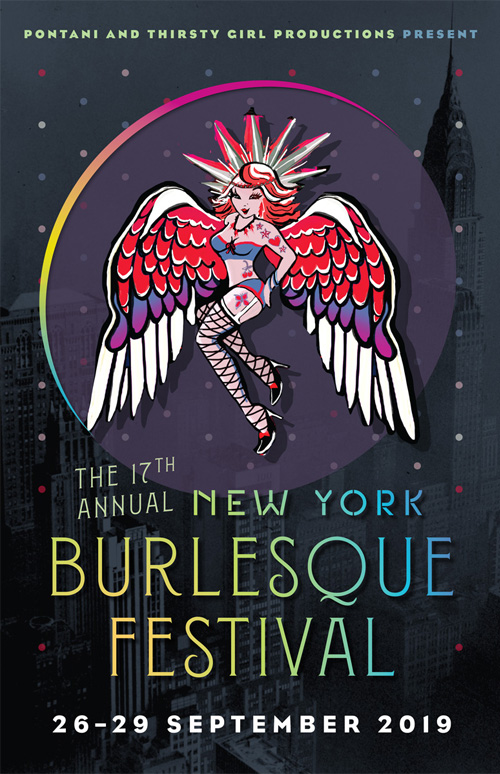 The New York Burlesque Festival Information and Tickets!

The class below is SOLD OUT. No waitlist is available.
The New York School is honored to present the Legendary Lovey Goldmine!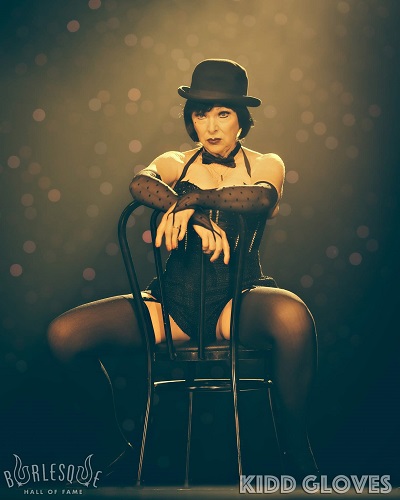 Lovey performing at the BHoF Weekender 2019 in Las Vegas.
The Stocking Peel with Lovey Goldmine
Saturday, September 28 2019 2-330 pm $30
Offering one time only in New York City.
Every June, the best of burlesque from around the world gather to see an event that happens only at the Burlesque Hall of Fame Weekender: Legends Night! Performers who did burlesque in the 40, 50s, and 60s gather to perform and share talents and knowledge, thrilling the audience over and over with their unmatchable glamour and expertise. This class offers an opportunity to meet with a true Burlesque Hall of Famer! Lovey is one of those Legends.
You'll get to hear Lovey's personal journey as a performer and talk with her about her unique expertise. The best-known performers in the world travel to get this knowledge, and this is your only chance in NYC to learn it directly from her.
Lovey will guide students through choosing stockings, positioning on a chair for the optimal peel, techniques of smooth stocking removal, and style. She'll address how to establish romance and sensuality, as well as how to connect to the audience with directness and passion, and how to showcase agility. Students will have an opportunity to ask questions about specific techniques and follow her as they try her modes and moves, as well as showing off their own or demonstrating problems for her to fix. Designed for performers, but beginners are welcome!
Registration is limited so sign up ASAP!
SOLD OUT
Bring a pair of stretch non-textured stockings and a pair of shoes that you can remove without buckles. Arrive prepared to start, preferably in shorts or leotards so you can use the stockings.

About Lovey Goldmine:
Lovey began her career at age 17 as a singer with The Scatman Crothers Trio. By age twenty one she was hired by Chuck Landes, of the famous Hollywood Largo, as a featured exotic dancer and mistress of ceremonies. She immediately became known for her love of musical theater and her focus on dance with storylines. Lovey traveled to Paris, France where she performed in "The Crazy Horse Saloon" for Alain Bernardin and later joined a ballet from Paris to do a world tour. Upon returning to the states, she took a job as lead dancer and line captain at The World Famous Losers Niteclub and later moved to Las Vegas where she performed at the Cabaret Burlesque Palace. She appeared repeatedly on The Merv Griffin Show while the show filmed at Caesar's Palace. Lovey was inducted into The Burlesque Hall of Fame in 2014 and currently travels to appear in Burlesque Festivals nationwide.
Location: 440 Studios, 440 Lafayette at Astor Place, Manhattan, 10003. Fourth Floor, Studio 4D.
Go directly to the studio to check in with Lovey. Arrive dressed for a movement class (leggings, t-shirt, etc.), bring a spare pair of heels if you like, and a bottle of water. You can change in the bathroom in the 440 lobby if you like, as long as you arrive to the studio on time for the class. No food or staining beverages allowed in the room and be sure to leave no trash behind :)
When you register, you are affirming that you have read and agree to our payment, cancellation, transfer, and refund policies. Read Here. There is no refund available with less than 48 hours notice.