Empowering Fan Seduction- Beginner/Intermediate
With Perle Noire!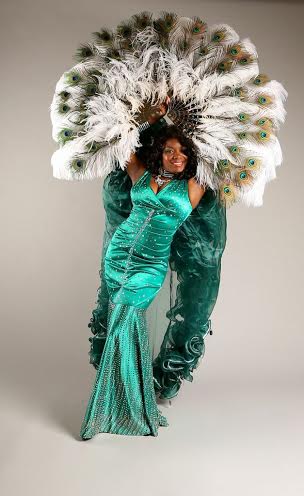 Classes will be online on Zoom.
Perle Noire Presents
Empowering Fan Seduction- Beginner/Intermediate
December 12 & 19
Time: 2:30-4:00 pm EST
*Recording will be available if you cannot attend live.
Expect to receive your zoom invitation the day of the class.
Perle Noire has performed her signature blend of sultry, athletic, and captivating fan dancing in numerous venues throughout the world. And now, she wants to share her techniques with you!
Students will learn the importance of affirmations and the Noire approach to fan dancing during a choreographed routine in this workshop. Learn how to communicate with your audience in person and virtually. Embrace the opportunity to Celebrate your eyes, lips, arms, legs, resilience, and fans!
*Students should know the basics of holding and dancing with ostrich feather fan.
About Perle Noire:
Perle Noire's unique and dynamic style has earned her a spot on Dita Von Teese's Strip Strip Hooray Tour and numerous awards from the Burlesque Hall of Fame Miss Exotic World Competition which include, Best Debut Performer (2008), 2nd Runner-Up Overall Performance (2009) and Most Dazzling Performer (2012). Perle was honored yet again by performing her signature moves at the prestigious, Sydney Opera House with the 5-star production, Velvet. With a combination of glamour, seductive choreography, healing energy, and stage presence, she is the most celebrated black woman in burlesque since Josephine Baker. She is the Queen Mother of Burlesque!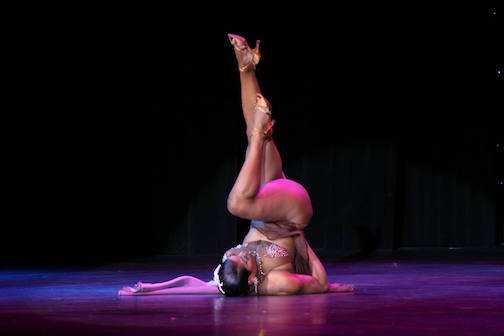 Please contact Perle at perlenoire@blackburlesquequeen.com if you have any questions or concerns.
Expect to receive your zoom invitation the day of the class, and please email Perle if you have not received it by then.
More School of Burlesque Classes
The calendar below is in the process of being updated.