Floorwork!
With Perle Noire, Queen of Burlesque
The New York School of Burlesque is thrilled to be hosting international superstar of burlesque Perle Noire in October!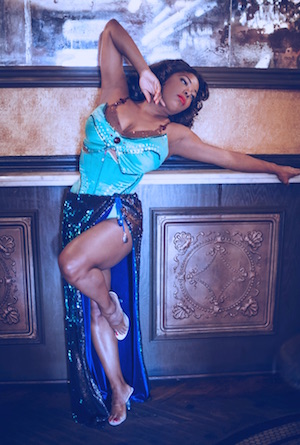 October 28, 2017, 1-4 pm $69
Studio 3A, Third Floor, 440 Lafayette, Manhattan, NY
No drop-ins, as class will sell out; register below.

Please review our Payment Policies before you register. By registering you are committing to adhering to those policies.
Class size is strictly limited to ensure your quality of experience. Register soon! Click on the button below to pay and secure your spot.
Perlesque: Floor Work Technique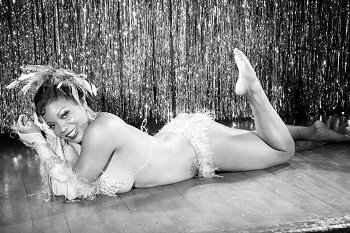 Have you ever wanted to incorporate floor work into your burlesque routine, or for your lover at home? Now is your chance to learn from a master of seduction! Learn how to deliver a powerful floor performance in this Perlesque workshop. Students will learn a choreographed floor routine and variations of smooth transitions on and off the floor. Please bring a yoga mat, or wear knee pads to protect your knees.

Class format:
Warm up
Choreographed floor routine
Freestyle
Cool down

About Perle Noire: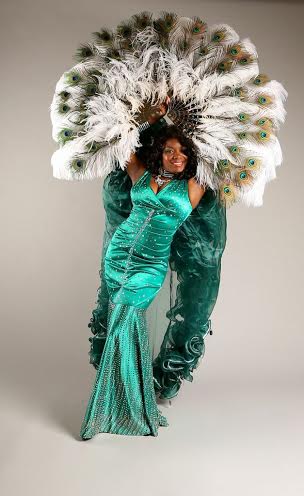 Perle Noire – the Mahogany Queen of Burlesque
Burlesque sensation Perle Noire was born to perform. She began singing, dancing and acting as a child when she landed a McDonald's commercial and a role on the Cosby Show. In 2008, she burst onto the burlesque scene winning the Best Debut category during the annual Burlesque Hall of Fame weekend in Las Vegas. Perle has been named one of the world's top five burlesque performers by 21st Century Burlesque Magazine three years in a row. After spending several years as a cast member in Dita Von Teese's popular "Strip, Strip Hooray," Perle went on to complete a stint in Velvet – a musical starring Australian disco diva and superstar Marcia Hines at the prestigious, Sydney Opera House.
Perle has performed her signature blend of sultry, athletic and captivating dance in numerous venues throughout the world including the Crowne Casino in Melbourne, The Waltz in Tokyo, Teatro Circo in Madrid and the Koko in London. She has also graced stages in the Bahamas, Milan, Helsinki, Auckland, Sydney, New York and Los Angeles. Drawing inspiration from the great Josephine Baker, Perle is also a multi-talented business woman who constantly challenges herself with new ventures including an upcoming line of cosmetics and a series of performance/dance classes known as Perlesque. Fans across the globe clamor for the chance to see this burlesque star light up the stage. Perle is also a gifted instructor and her workshops are an emotional celebration of self-love, and burlesque.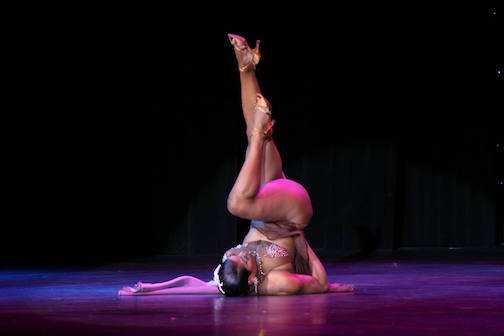 More School of Burlesque Classes
The calendar below is in the process of being updated.