The Perle Noire Experience!
With Perle Noire, Queen of Burlesque
The New York School of Burlesque is thrilled to be hosting international superstar of burlesque Perle Noire this spring!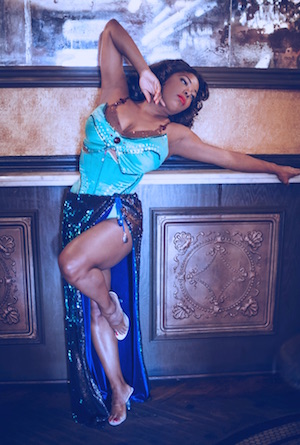 PLEASE NOTE: Classes with Perle are Held May 15, 22, 26, 27, 29, and June 10 and 24. Other dates may be added. Scroll down for all the details!

May 26 2-5pm $69
440 Lafayette, NYC, Studio 4A, 4th Floor.

The Perle Noire Experience is a comprehensive 3-hour workshop with the Queen Mother of Burlesque. This intensive is for all burlesque lovers who have a passion for the art of striptease. The intensive will focus on technique, artistry, musicality, movement, and connection with the audience by embracing your beautiful imperfections. The fundamentals will include empowering burlesque choreography, connection exercises, Q&A, and healing through the art of seduction.
New choreography each week!

The class curriculum:
Positive Affirmations
Connection exercise
Dance routine
Q&A with Perle
Cool down

*Students should bring clothes that make them feel beautiful, sexy, or both. *Students should also bring clothes to stretch in.
Heels are encouraged, but not required.
Makeup is encouraged, but not required.
Paper and pen for notes or questions.

Register below. Please view our paymentpolicies before registering.
May 15, 22, 29
Seduce Your Reflection Floorwork Series with Perle Noire

440 Lafayette St, 3rd Floor, Whitebox Studio
6-7:30 pm, $25 each

Have you ever wanted to incorporate floor work into your burlesque routine, or for your lover at home? Now is your chance to learn from a master of seduction! Students will learn a choreographed floor routine and variations of smooth transitions on and off the floor. You will also learn Perle's healing and empowerment techniques. Please bring a yoga mat, or wear knee pads to protect your knees.
Please email Perle Noire if you have any questions at blackpearlbookings@gmail.com.
PERLESQUE- BURLESQUE INSPIRED JAZZ AND A CELEBRATION OF STRIPTEASE
Perle Noire is known for her energetic performances, flawless dance moves, and exuberant personality that leaps off the stage almost as high as one of her trademark jumps. Have you ever wanted to learn how to incorporate this dynamic style into your performances?
*NEW CHOREOGRAPHY EACH WEEK*
$25 each week
Please wear: Heels; Dance Shoes; Dance Slippers
Comfortable attire, such as a leotard

Dates: May 27, June 10, June 24
Time: 3:30-5pm in Studio 4C
During each class, students will learn fierce walks, hip vibrations, and seductive choreography that will all come together to help create vivacious and captivating burlesque performances. Both novices and seasoned performers are encouraged to attend.
The class format will include the following:
•Warm up
•Stretching
•Burlesque inspired choreography
•Cool down
PAYPAL:
About Perle Noire: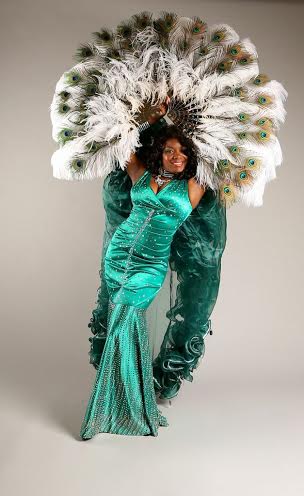 Perle Noire's unique and dynamic style has earned her a spot on Dita Von Teese's Strip Strip Hooray Tour and numerous awards from the Burlesque Hall of Fame Miss Exotic World Competition which include, Best Debut Performer (2008), 2nd Runner-Up Overall Performance (2009) and Most Dazzling Performer (2012). Perle was honored yet again by performing her signature moves at the prestigious, Sydney Opera House with the 5-star production, Velvet. With a combination of glamour, seductive choreography, healing energy, and stage presence, she is the most celebrated black woman in burlesque since Josephine Baker. She is, the Queen Mother of Burlesque!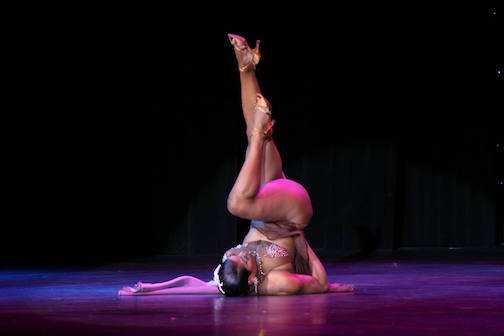 More School of Burlesque Classes
The calendar below is in the process of being updated.