Storytelling Bootcamp
With Peter Aguero!

March 7, 2015

4-7 PM
440 Lafayette St., NY, 3rd Floor
Studio 3B, Third Floor *Please come to directly to the studio for class. There is no receptionist.*
Directions
$45
Preregistration required for all NYSB classes. By paying to register you agree to comply with our payment, refund, and class transfer policies.

Registration for March 7th available below.
Storytelling Bootcamp
In this one-day intensive class, you can bring an existing story to shape and evolve or find a new story from the long road of your life. We will discuss definitions of "story" and how to discover them, as well as rules to follow and rules to break. Turn your anecdote of "this thing that happened to me" into a story of "this experience and decision within the context of my life."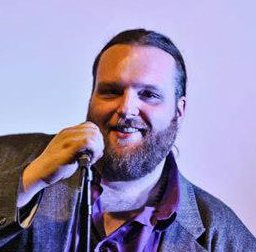 About Peter Aguero
About your instructor: About your instructor: Peter Aguero is a Moth GrandSLAM Champion, host of Moth SLAMS and Mainstage shows, and a longtime Instructor for The MothSHOP Community Education Program. He's also been artistic director for Glenfiddich's "True Tales" campaign in Europe, including working as a storyteller and producer of True Tales at The Edinburgh Fringe Festival in 2012. He's also been the host and featured raconteur for The Unchained Tour. Peter produces, hosts, and performs in burlesque shows all over NYC, including his storytelling/burlesque hybrid show Bare.
Testimonials
"Then there was our M.C., Peter Aguero, a Moth star: 35 years old, six foot three, some 400 pounds of wit and anger and repartee and a voice like velvet and beer." - Joan Juliet Buck, NY Times (
http://www.nytimes.com/2012/09/23/t-magazine/telling-tales-with-the-moth.html?pagewanted=all&_r=0
)
The Rumpus: (
http://therumpus.net/2013/01/the-rumpus-interview-with-peter-aguero/
)
"If any of you were at my Brooklyn OCEAN AT THE END OF THE LANE event, or at any of the Heart Shaped Tour storytelling gigs, Peter was the MC. He was the big one you probably fell in love with because he has a heart the size of the world." - Neil Gaiman
http://neil-gaiman.tumblr.com/post/55626833220/moth-stories-you-guys-may-remember-peter
More School of Burlesque Classes
The calendar below is constantly being updated.