Dare to be Sexy
With Miss Poison Ivory!
Saturday January 19 2019, 4-530 pm $35

440 Lafayette St., NYC Studio 4D
Preregistration required, see below. Directions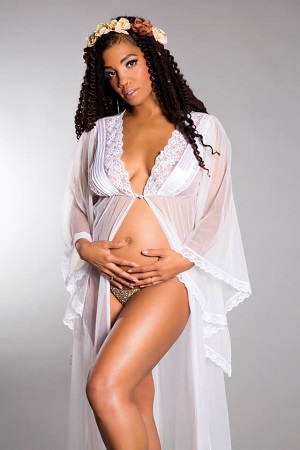 Poison Ivory, by Ellen Stagg.
Congratulations on your growing family, Poison Ivory!
Dare to be Sexy!

Or, How to captivate your audience in ways that have nothing to do with fancy costumes or clever themes.
440 Lafayette, Studio 4D. 4-530 pm $35
Poison Ivory will be applying new principles to this popular class, including power and archetypes! Are you a shy performer who wants exude more confidence on stage? Do you find yourself only doing comedy acts because being "sexy" on stage makes you uncomfortable? Are you looking to take your act, and your audience to another level, but are not sure if you have what it takes? This class is here to help. Using the mock sex-ed class formant, Poison Ivory will teach her students tips and techniques on how to incorporate more sex appeal into any act.
-Create a character from scratch using Archetypes
-Transform into the sex kitten you want to portray by using the imagination -How to captivate your audience by making them the recipient of the ultimate sex act, your performance.
-Give a proper blow job, if you take the class literally.

$35
Registration is required prior to attendance. No drop-ins. Click below to register.
Preregistration required for all NYSB classes. By paying to register you agree to comply with our payment, refund, and class transfer policies.
This class is no longer available. Check back to see when Poison Ivory returns!
Email schoolofburlesqueatgmaildotcom with any questions. When we are sold out at capacity, we CANNOT allow other registrants, as it will affect the quality of the class. Please register as soon as you are sure you want to attend so you don't miss out!
About Poison Ivory

Poison Ivory, by photographer.
Part goddess, part femme fatale, part hedonist, and crowned Miss Exotic World- Reigning Queen of Burlesque at the 2016 Burlesque Hall of Fame, Poison Ivory is a New York based burlesque performer who has made her mark on the international burlesque scene.
Within months of her debut, Poison was nominated for Hottest Freshman at the 2012 New York Burlesque Festival. She was was later crowned Miss Starlet Burlesque at the 2013 Hollywood Burlesque Festival and took home the first place Crystal Corset Award at the 2014 Pennsylvania Burlesque Festival. Additionally, Poison won the Most Classic award at the 2015 International BurlyPicks Finals. Now, with multiple festivals, accolades, and the queen title under her garter, it is clear that Poison Ivory is a force to be seen.
With a background in theater and dance, Poison Ivory combines her thoughtful musicality with sultry and sensual movements that always leave her audience wanting more. She is brown sugar and spice; she is a deadly device.
More School of Burlesque Classes
The calendar below is constantly being updated.